How many times have you been in a situation where you felt you have been upsold by a shopkeeper? This is the most annoying feeling and you never go to the same shop ever again. Customers often complain about auto repair businesses that they try to upsell in order to make money. But if you use auto repair estimating software you will be able to give them transparent estimates.
If you are true to your customers and give your services in an open manner, they will appreciate your honesty. This is how you will make them your potential customers for a long time. They won't leave you. 🤗
Today's customers are spoiled for choice by an array of digital options. So if you are not offering them ease they will choose a shop that facilitates them with digital methods. They are ready to pay you more if you give them excellent services.
If you use the auto repair software you are more likely to mint money than your previous methods.  Ready to know how? Hover down and read more.
Why It's Important to Give Your Customers Estimates?
Accurate estimates are directly proportional to gaining customers' trust forever. If you gain their trust once, congratulations to you because you have made them your loyal customer.
If you want to make a profit from your customers. You should know how to sell them your services. For instance, let's suppose your loyal customer is Martha. She trusts you with her vehicle and keeps returning to your auto repair shop every time her vehicle is making trouble.
Now you perform a general inspection of Martha's vehicle but you suggest some additional repairs that don't need immediate action. However, your service advisor still proposes those repairs for full maintenance. She will accept suggestions because she trusts you and knows you're not trying to upsell her.
To win Martha's trust more you attach pictures of parts that you're recommending to repair. Seeing the pictures helps her understand what the problem is.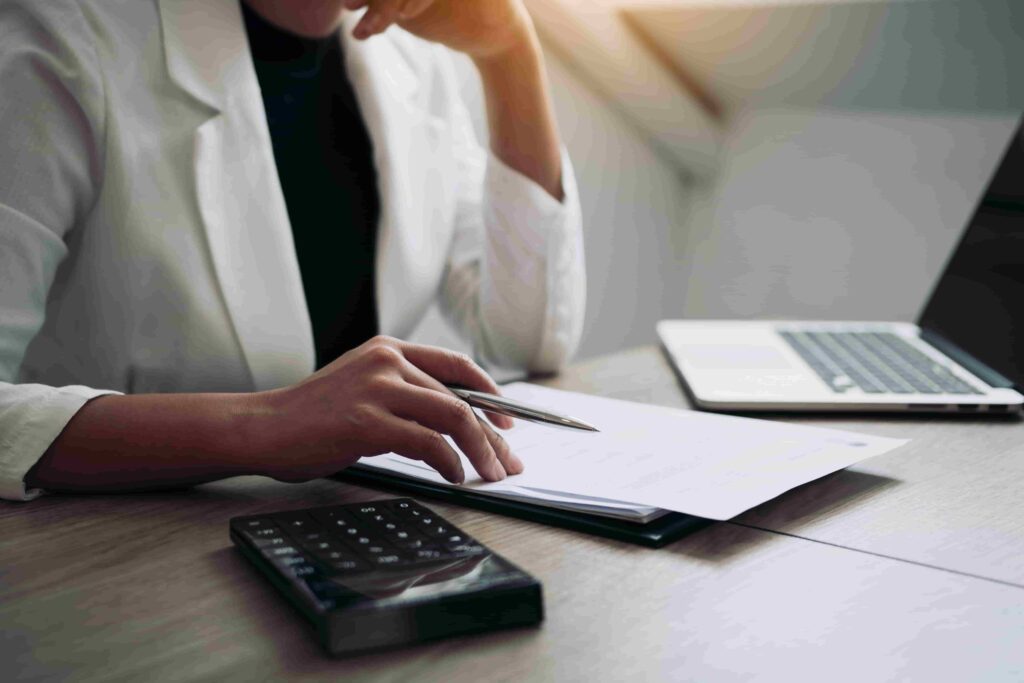 Create loyal customers like Martha. Accurate estimates help your customer understand "what & why". So tell them what are the highest priority repairs that need immediate action and what can be left for next time.
Be Transparent
So let's suppose a customer drops a vehicle at your shop in a hurry. They want a quick estimate from you. You tell the customer to leave the vehicle. You will perform your digital inspection using auto repair estimate software.
To get the estimates approved you will send estimates through email. The customer will approve estimates by doing a digital signature and then your service writer can assign a job card to the technician.
Estimates give customers a quotation about how much they will be charged in the final invoice. Speaking of invoices, many digital solutions such as auto repair invoicing software can help you make invoicing simpler.
Checklist While Creating Estimate
While creating estimates there are a few checklists that you should tell your auto repair customer. That's where digital inspection is more reliable. Your physical effort is minimal, and the results are maximum.
You create estimates while giving customer guides looking into Original equipment manufacturers (OEM). It basically helps you to tell your customer a repair time guide. It lets them know how much time it will take to repair certain parts by a technician.
You tell them the labor hour name, labor time, labor rate that makes a labor hour cost. So you give customers an accurate estimated turnaround. But you don't do this manually; software directly tells what time it will take to repair certain parts. Just use auto repair labor estimating software.
Estimated Costs Profitability
Now you don't have to sit at the end of the month and see how much profit you have gained, you can use those to check profitability.
In fact, you are easily able to check profitability while creating repair orders (RO) of customers' vehicles. Estimates are an important part of RO.
You can give your customers cross-promoting services, or upsell them by recommended services.
Offer services that you can purchase in tandem, for instance:
Tire replacements and Tire rotations
Air filter replacements and Oil changes
Freon refills and air filter replacements
Quickly Check Your Inventory: Easy Part Lookup
I asked a question from a few auto repair owners: what was the most embarrassing moment for them in front of their customers? Many replied when they have to run to their inventory to check if they have certain parts or not. Can you relate?
However, with auto repair software you can check for instant parts lookup directly from your inventory. Easily fetch parts details online. This software will automatically notify you when you will be running low on any part so that you order before time from your supplier.
No more running here and there. Relax and check details online from your software. Moreover, some software is integrated with nexpart and other big players like NAPA. You should stay vigilant when you get real auto repair parts. Because fake products have been flooded in the market and they lack quality.
It can make your customer even angry and they will feel you're not an honest shop. If you tell them you've been scammed and they probably won't care because they are paying you for original parts.
Get In Touch With Your Customer
What most customers hate is when they tell everything to the service advisor about repairing. They mention some important information related to their vehicles and the service advisor fails to communicate the right message to the technician.
So when the customer comes to receive their vehicle. They will find that the work isn't done as per instructions. This will make them angry at you and there is a high chance they are yelling at you.
Are you feeling this chaotic situation? To avoid such a mess, you use auto repair estimating software and send messages and have a meaningful conversation with customers or technicians attached to the RO.
The message will be saved, and the service advisor can easily re-read messages and tell the technician all instructions and guidelines that the customer required. In a nutshell, you can sneak into conversation history in case you forget the exact message.
Are you looking to start your own auto repair business? Here are a few things you should know before starting!