Have you finally decided on getting auto shop management software for your business? What features should you look for, though? Don't worry; we have you covered!
From a sleek design to robust invoice handling, ideal auto shop management software offers all your garage could ever need. Only an all-in-one solution will give your business a major boost. We've come up with a list of features to keep a lookout for before buying. So keep reading to find out all you need to know about the ideal auto shop management software.
Provides Integrated Modern Payment Methods
Most customers now prefer paying through modern payment methods rather than carrying around a lot of cash. If you don't offer electronic payment solutions, you'll lose out on many potential customers.
Efficient auto shop management software has many integrations, including a range of modern payment methods. So your garage will be able to accept a variety of payment options, from Visa to American Express to PayPal. Payment flexibility means ease for customers, who will begin to prefer your auto shop over others. Electronic transactions are also generally more secure than cash or check-based ones.
Offering modern payment solutions also gives an impression of sophistication and advancement. So that potential clients consider your auto shop reliable. And a higher client inflow boosts your garage's performance.
Automates Mundane Tasks
You want to increase overall productivity, but instead, you're forced to spend too long on manually tracking inventory and finances. Your employees put more time and effort into making physical records of customer histories and repair jobs than they do in actually performing repair jobs. And your shop is becoming too crowded with filing cabinets. How will you counter this?
The answer is smart auto shop management software. It'll handle all mundane, tedious tasks for you. The software is capable of fulfilling all the invoicing and billing needs of your business. You will also be able to use it to record customer history and vehicle data, generate job cards and track task progress.
All routine tasks are streamlined and standardized so that you can concentrate more on being creative and productive, and hence grow your business.
User-Friendly Interface
After you transition to auto shop management software, you'll be using it for a long time every day. So it has to be pleasant to look at and easy to navigate through.
The issue is that a majority of the auto shop management software in the market has outdated user interfaces. They are cluttered and unappealing to look at. And often, it's hard to find certain menus and options, so you end up wasting more time rather than saving any.
The best investment for your garage is auto shop software that has a sleek, modern design and a user interface that is easy on the eyes. Only then will you be able to use it to its full capability.
Compatible with Different Devices
If you don't do proper research, you could end up buying auto shop management software that is only usable on PCs. With software like that, you shouldn't expect any dramatic improvements within your business.
Why's that? Because it makes processes even more inefficient. Your mechanics won't be able to add vehicle information into the software at once. Instead, they'd have to constantly scramble about between the car they're inspecting and a desktop computer. So basically, they'll be wasting even more time and energy.
Ideal auto shop management software is fully compatible with different devices. That makes it portable and convenient. You can use it on an iPad or a tablet easily. Technicians will simply hold an iPad in their hands while they are inspecting cars and add in data as they go. Instant and seamless data entry minimizes errors and saves precious time.
Reports Business Metrics
If you have a ton of data recorded on paper, it will be practically useless for you. Each employee would have noted things down differently, and some data might even be missing. Factor in human error, and you'll find that there is no consistency in any of this information. On top of that, it's difficult to go through physical files, so you'll never be able to analyze them.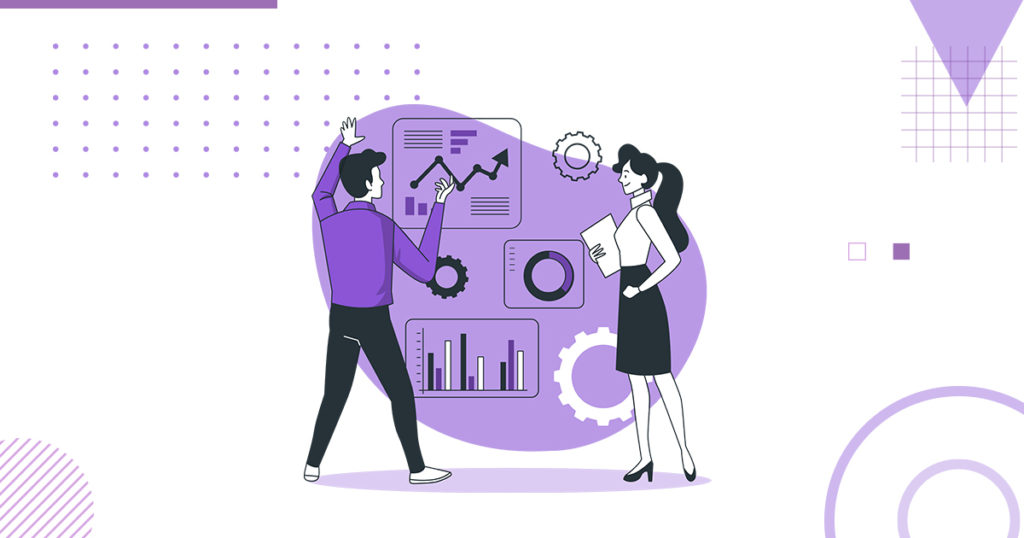 Auto shop management software offers easy and quick data entry that is consistent every time. So all recorded information is standardized and error-free. Moreover, it also generates reports and metrics so that you can check business health at a glance. Inventory reports are just a click away, finance analytics are always available, and you can also track technician productivity with the mechanic portal.
Knowing the exact current state of your business allows you to make better strategies for success. The best auto repair software is the one that provides accurate analytics to maximize your business's growth.
Conclusion
There are many auto shop management software out there, so you should make a wise decision when investing in one. Before buying, do a thorough research and only get the one which offers all the features we've mentioned above.
To supercharge your workflow and boost your garage's performance, you need an all-inclusive, 360-degree solution that caters to all your business needs. So only get powerful auto shop management software that offers a range of features. That's how you'll take your garage to the next level!