Are you tired of running all tasks manually at your auto repair shop? Let automotive shop management software help you out. It automates all your mundane tasks and lifts a huge load off your shoulders. From handling finances to communicating with customers, it will make your job a breeze.
So, let's check out all the ways that automotive shop management software makes running your auto shop much easier!
Streamlines Process
It's tedious and time-consuming to manually record and carry out all the processes that take place in your auto repair shop daily. You won't be able to analyze this data either because each of your mechanics would be noting down information differently. And on top of that, you're also wasting precious time that you could spend being more productive.
If you get automotive shop management software, though, things would drastically change. It would streamline and standardize all processes for you while you focus on running your business. There will be no chance of human error so that you get consistent, error-free output. The software will easily organize the workflow and generate analytics, and also identify procedural flaws and waste activities to eliminate.
Sophisticated automotive shop software is fully compatible with all iPads and tablets. That means your technicians can simply hold an iPad in their hands while inspecting a vehicle and easily enter all relevant information into the software. Data entry becomes seamless and quick, so there's no chance of missing or incomplete information.
Have Integrated Tools to Communicate with Customers
Consistent communication with your customers is the key to maintaining a loyal customer base. But sending regular emails by hand is difficult and tiring, especially if you have many customers.
What's the alternative? Smart automotive shop management software, of course. It allows you to set up automated emails to stay in touch with customers. You can reward regular clients with offers and vouchers. Customers appreciate being kept in the loop at all times. And they will get a better impression of your garage because they'll feel valued.
Moreover, automotive shop management software also lets you set up dedicated customer portals. Your customers can use these to schedule appointments and track repairs. They'll also be able to provide valuable feedback. Good reviews will bring you even more customers. And when your existing customers experience the ease and comfort you offer them, they will prefer your garage over others.
Offers Modern Payment Solutions
Imagine this: customers want to pay electronically, but your shop doesn't offer any modern payment solutions. What will you do? Make them scramble to the nearest ATMs to withdraw money? If you do that, those customers won't be coming back to your garage.
More and more people prefer and expect electronic payment solutions. It's much easier for them to pay through those. Sophisticated automotive shop management software comes with a range of integrated payment methods, from Visa and Mastercard to American Express and PayPal. By accepting all kinds of payments, you give your customers more convenience. Remember, a satisfied customer will always keep coming back to your garage.
Generates Accurate Estimates and Quotes
All customers want an accurate cost estimation before they avail any repair service. They only get a job done on their vehicle when they like the estimate you've given them. You end up spending a lot of time making educated estimates for people who eventually don't opt for your repair shop's help.
Auto shop management software takes over the task of generating estimates. It quickly provides accurate and detailed cost estimations for you to present to clients. If they like the price you give them, then you can work on making a more elaborate quote. This not only saves time, but also lets you identify loyal customers.
Improves Coordination Within the Business
Automating processes in your auto shop leads to improvement in communication. Automotive shop management software keeps all employees digitally connected. Job cards are also easily be generated. Everyone is constantly aware of ongoing tasks and any appointments scheduled for later. So nobody will have to scramble all over the garage to share information.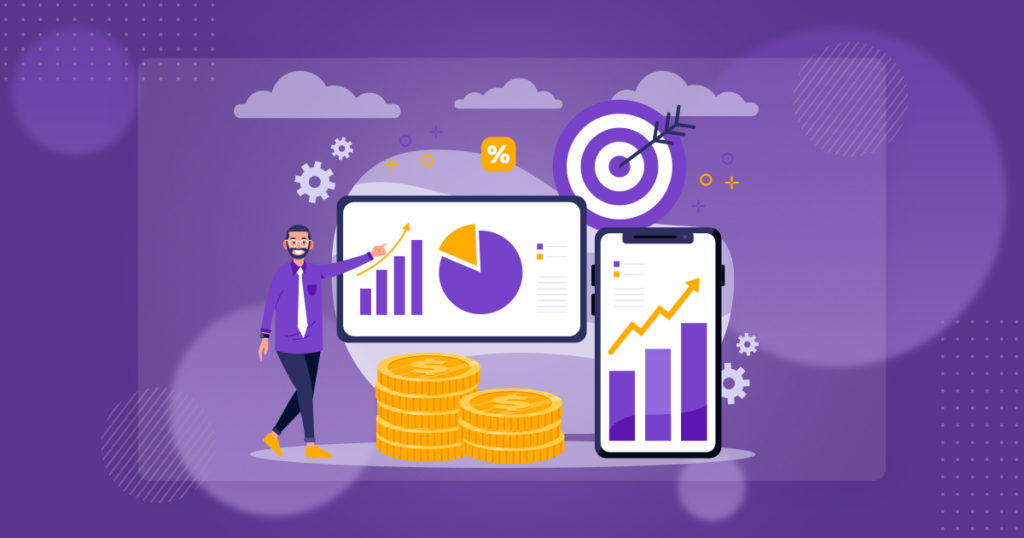 Automotive shop management software also offers dedicated mechanic portals. It'll let your employees easily access customer history and check for appointments. At the same time, you would be able to study analytics, monitor task progress and keep an eye on employee productivity.
Overall business health will improve because of a better-coordinated effort. When all team members are on board and updated about all details, the efficiency of your business will soar.
Conclusion
By supercharging your workflow with automotive shop management software, you will give your business a much-needed boost. The software handles all repetitive, monotonous tasks. So you and your employees can focus your time and energy on creativity and productivity.
So what are you waiting for? Invest in automotive shop management software today and let it do the heavy lifting for you!