Repair shops are often in demand. People come and go for their car appointments to give their ride a brand-new look.
Unfortunately, due to the influx of customers, auto repair shops always have a full house. Most needy customers would have to visit the shop the next day or some other time to be accommodated.
When there is mismanagement in appointments, it becomes impossible to manage services since there is no available staff due to several customers. Even finishing it on time becomes a problem. Lack of proper scheduling might be the root cause of all these.
Chaotic situations like this can create angry customers, and they would be less likely to recommend your business.
You then start feeling pressured about what's to come to your business, and you fear your brand may be unable to bounce back due to the following:
Inadequate customer experience
Missed deadlines
Bad Reputation
Burnt out employees
Disorganized work schedule
Fiery customers demanding a refund on unsatisfactory jobs
This is where the appointment scheduling tool takes place.
An appointment scheduling software lets users manage and book appointments quickly depending on their needed service. Different businesses use it to streamline their appointment booking services to make things easier for the staff and customers.
It poses different benefits for your auto repair shops that we will understand more about as you go through this blog post. Here, we will tackle why appointment scheduling software is what you need to watch your revenue grow over time.
Now, let's discuss why you should consider an appointment scheduling tool for your business.
Builds trust among your customers
Trust among your customers is an essential part of your business strategy. You can only build your ROI with your target market constantly patronizing your brand. Customer retention takes a lot of work, and you must keep the right customers with you.
Customers are not big fans of advertisements. It may look enticing initially, but if you plan to retain them as your market, frequent promotions don't sit well with them. Their personal experience with you is a much better approach.
Using an appointment scheduling tool to build customer trust
A scheduling tool helps you communicate effortlessly with your customers. Using a platform where everything is centralized allows you to keep them in the loop too on what's going on with their car, like checking the condition, appointments, and payments.
It can go a long way toward promoting greater transparency and, in turn, fostering trust as you create close bonds with them.
Moreover, here are some examples of why customers will turn away from trusting your business:
Takes too long to respond
Sometimes, you get too occupied with work in the shop that you fail to accommodate your customer's queries. It can determine why your customers will start turning away from your brand.
Bad experience with your service
Another reason not to trust a brand again is when they get a terrible experience, like not receiving the complete auto repair services they paid for or negligence from a staff.
Messy appointment process
It irks customers when booking an appointment takes a while. Scheduling a visit to the auto shop should be half an hour at maximum since emergency repairs sometimes occur.
Saves time for you and your staff
Auto shops are always busy. There will always be another vehicle needing repair, and the staff must cater to these services. In short, it's always a busy day at any auto repair shop.
Because of this, it is necessary to make things more efficient for the organization since customers come and go every day. From appointments to billing, there should be a short waiting time.
Using an appointment scheduling tool to save time
Most of the time, your staff handles important office work like taking phone calls, managing schedules, and explaining options to customers. Using online appointment scheduling software saves their time since they do not need to be physically present.
It is also beneficial to customers since everything is automated. All they need to do is wait for the notification of their booked appointment, and they are all set.
Since most people are busy during their work days, they'd instead do it in their free time during work hours. It is reported that the appointment scheduling market is growing at a CAGR of 12.54% from 2020 to 2027 since most people have gotten comfortable doing it online.
24/7 customer self-scheduling
Manual booking of appointments often takes time. Self-scheduling is more efficient since customers can do it anytime and anywhere.
The benefits of using an appointment scheduling tool for self-scheduling
Customers find it easy to do things their way. All they need is an application to ease the hassle of booking an appointment.
An appointment scheduling tool is beneficial in different ways:
No need to visit the physical shop
Do it anytime and anywhere
Do it in just a few clicks
Choose your preferred time and date
However, manual scheduling can pose disadvantages to the business:
Messy shifts can confuse the technicians and customers
Overbooking
The possibility of no-shows
Easier staff scheduling/task delegation
Making employees happy requires effective personnel management. Your staff can arrange their days accordingly since they will be aware of every task waiting in line. You won't have to add their workload with last-minute repairs anymore.
Streamlining tasks for staff using an appointment scheduling tool
Task delegation and scheduling can be challenging if done manually. It is better to have an application to speed up the process.
Using appointment scheduling software can make it more efficient by dividing the employees into teams. Offer bookings for each group, allowing you to split the workload accordingly.
The custom status feature of appointment software lets administrators streamline the process by managing the work status of the personnel. The administrator and the staff will find the entire process much more convenient.
From the dashboard view of the appointment software, administrators can easily access status, accommodate staff breaks, keep records, set and adjust the schedule of upcoming tasks, and employees can set custom statuses according to their duties.
Lessens or avoids overbooking
Sometimes there will be situations wherein there are multiple customers in a day. It is a common scenario in any repair shop. Because of this, it can cause employees to feel tired and produce less than satisfactory services.
Overbooking happens due to improper appointment processes. People book appointments even without checking if it overlaps with another schedule.
No more overbooking when you use an appointment scheduling tool
The workflow becomes smooth when you use a platform centralizing everything from booking to payment. You need not visit the physical shop. Everything you process is available in the best auto repair Stores software you have.
It reduces overbooking since it can set a limit for a specific date. For example, the shop only allowed 20 customers for this day. Customers can choose any other day to book appointments and experience a much more flawless service.
With automated reminders and people getting to book their schedules at different times as they pleased, 29% is reduced in no-show bookings. It means that people can comfortably show up at their preferred time instead of being a part of a crowded schedule.
Reduce missed appointments
No-shows might interfere with your schedule and hurt your bottom line. It is a common issue for vehicle repair shops.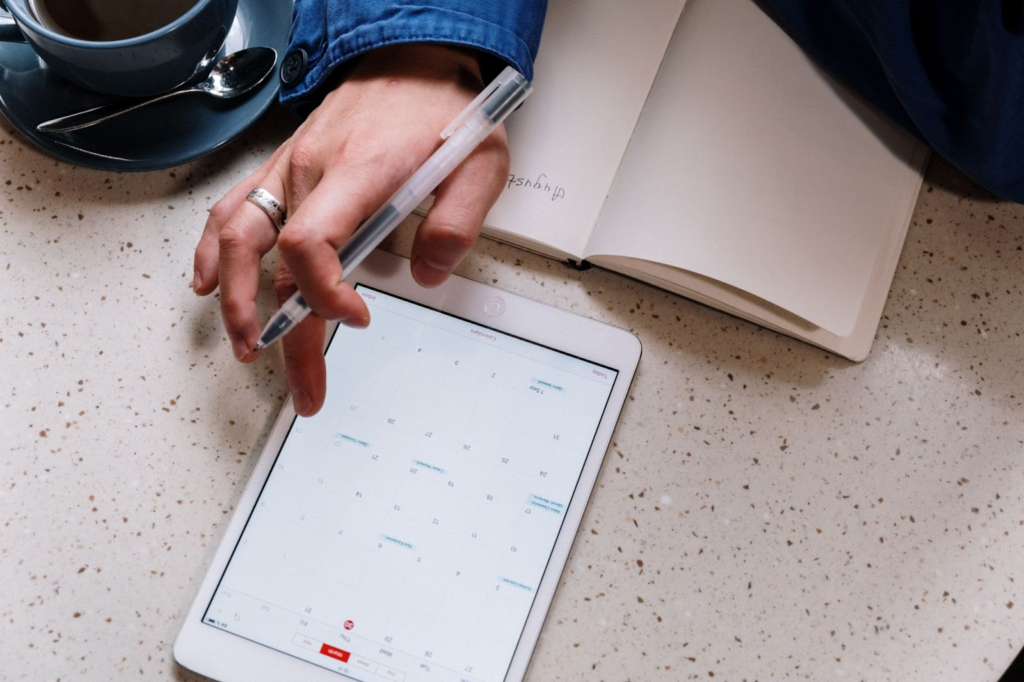 By staying in touch with your clients and giving them reminders occasionally, you can ensure they are aware of the appointment and prepared to react to any changes. Neither you nor your clients are ever caught off guard.
Lessen the no-shows when you use a free appointment-scheduling software
An appointment scheduling tool is a massive help in reducing the number of missed appointments. It can either remind you and the customer of their upcoming schedule. It is also helpful in seeing which schedule fits best for you and the customer.
Using a platform for appointments can also allow the staff to remind the customer in case they forget their schedule even though they have been notified.
Here are some reasons why customers often miss their appointments:
No notification or reminder from the shop
Customers may not be at home during the scheduled appointment
There is an emergency, and there is no mode of communication with the auto repair shop
Better catering to customers
It is common for customers to leave when they are not satisfied with the service. Clients always expect to receive a quality service based on what they paid for. Bad reviews are discouraging, but you can do something about them.
For example, if an auto repair shop fails to make the car work within the promised time, the customer will be annoyed and probably not recommend your shop.
Provide better service through an auto repair scheduling software
Get better results if you take precautions to meet client expectations. Here are a few advantages of doing so:
You may analyze each order over time and see trends affecting how you handle a future order because a customer's repair and inspection history is readily available on the platform. A technician can use this information to tailor their approach to the client.
Message customers directly and see their reviews through the platform you are using.
Give your clients the proper accommodation they need to ensure customer retention. Here are some tips you can follow:
Personalize the communication
It builds rapport and customer loyalty when they feel like they are heard and taken care of. Communicate to the customers personally when they have concerns.
You can leave survey forms asking how your technicians performed so you can see which areas need more improvement.
A few tips and reminders to better care for their vehicles will make them feel valued.
Increase revenue
You may guarantee a consistent income stream by scheduling your orders and customer visits in advance. It can assist with financial planning and may lessen the "slow season's" impact on the vehicle repair sector.
Customers then can have different perks like:
Raise concerns directly through the appointment scheduling tool
Schedule appointments anytime and anywhere
Referrals can be easier since there is a more seamless way of scheduling an appointment
Leverage your ROI when you use an auto repair shop scheduling software
Running an auto repair shop is always challenging. Aside from the repair services, there are paperwork and other steps to finish the process. This is why looking for a solution to have a more efficient approach is a good idea to leverage your ROI.
A platform where you can process everything is the key to establishing a good standing for your business. You can look for the best appointment scheduling software online and integrate it into your business.
With a proper scheduling tool, you can reduce no-shows, lessen overbooking, cater to customers better, schedule staff efficiently, allow customer self-scheduling, save time for you and your team, and foster a strong relationship with your clients.