Want to make sure your customers keep coming back to you? Adding a loyalty program to your auto repair business can help with that. Offer your customers discounts and other special incentives. Your loyalty program will function better if you use smart auto repair software. All you have to do is enter customer information, and the software will track all loyalty benefits.
According to research, 79% of consumers check out reward programs before making a purchase. That means introducing loyalty deals in your auto repair business would increase both customer satisfaction and sales.
There are many kinds of rewards you can offer. You could go for a points system, for example, in which the customer earns points after paying for a service and then redeem these points for a discount the next time they visit. Or perhaps you could advertise one free oil change after ten oil changes. Another idea is to offer a discount during a customer's birthday month.
Now that we've looked at what loyalty programs are let's take a look at their benefits.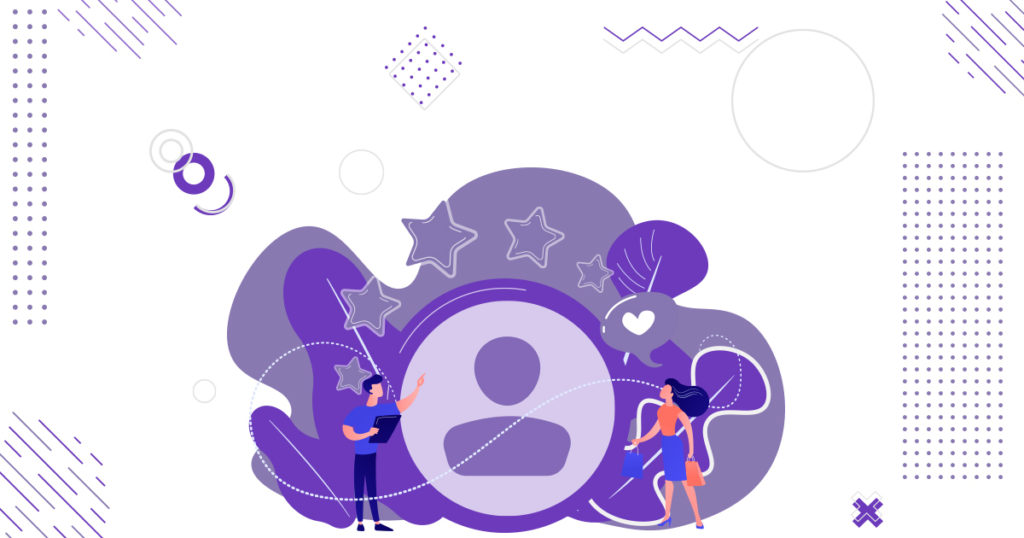 Benefits of a Loyalty Program
Increases Trust
The biggest challenge auto repair businesses face is gaining the trust of their customers. People tend to prefer known technicians over newer ones, even if they have to travel farther. So building trust is essential to create happy and loyal customers.
But building trust takes time. So that's where loyalty rewards come in. The message a loyalty program puts across is that you value your customers. And if you value them, they will value you. When customers are satisfied, they are likely to increase their purchase frequency. Read here about ways to improve your customer service.
Interestingly, the price or availability of products and services do not affect loyal customers' buying decisions. They would always much rather get the service they are used to and appreciate – and may even pay more for it.
Compels Customers to Return
Who doesn't like discounts? When a customer has an incentive to return, they will. That puts you at a competitive advantage: your customers will choose you over other auto repair workshops every time. The sales volume of your shop would increase as customers try to earn more rewards.
Infrequent visitors would become encouraged to get any maintenance work they may be putting off done right away. Similarly, even if they don't need their car repaired, clients might be tempted to bring in another person's vehicle, such as their spouse's or parent's, simply to avail rewards.
Generally, it is more cost-effective to retain customers rather than having to acquire new ones constantly. Repeat customers also tend to spend more on your business than first-time customers. That means your auto repair shop's earnings increase by a great margin.
Attracts New Customers
Referrals and recommendations by existing customers are the best way to draw in new ones. That's because a business's credibility drastically improves in the eyes of a new visitor if they have heard good things about it beforehand.
Word-of-mouth is the least costly and perhaps most effective promotion strategy. When you have happy customers, they are bound to tell their friends and family about your auto repair business. And when they mention a satisfactory loyalty program, people would be intrigued to visit your shop at least once.
At the same time, having a strong online presence is also essential for your business. Positive online reviews are equally important to most consumers as referrals. If you ask your loyal clients to post favorable reviews on online platforms, you can expand your reach and showcase your expertise on a larger scale.
Improves Communication with Customers
Staying relevant in the minds of your customers requires constant communication. Typically, customers like being kept in the loop and prefer transparency. Loyalty programs afford the chance for increasing communication. You can send out messages, reminders and details about promotions and rewards. Another good idea is to keep them updated about any benefits they are eligible to avail themselves.
Sending constant reminders is a tedious task, especially when you have a lot of clients. The best way to streamline it is by using efficient auto repair shop software. It can send out automated reminders and other emails to all customers. In addition, the software is reliable and error-free. So you can save yourself from any hassle and focus on more productive tasks while keeping your clients happy at the same time.
Helps You Personalize Deals and Offers
When customers sign up for a loyalty program, they willingly provide contact information and valuable details like where they live. By monitoring customer history and data, you can analyze their spending habits, services they typically avail, etc. To make this easier, you can simply input customer data into sophisticated auto repair software. The software can then analyze and keep a record of it for you.
As a result, you can create customized service bundles and offers for different customer segments. This approach increases revenue because you are offering each client relevant deals that they are bound to respond favorably to.
In addition, customer satisfaction with your business would increase; a study shows that 56% of consumers said personalized offers and promotions were the most important part of their shopping experience. And when people are satisfied with your services, they are bound to prefer your auto repair business over others.
Conclusion
Are you ready to launch a loyalty program in your auto repair business?
An effective strategy can increase your revenue by a great deal. Using smart auto repair software that can supercharge your workflow is the best way to ensure the program runs properly. The software will eliminate manual record-keeping by storing customer details. And it will also automate mundane tasks like sending emails. As a result, your loyalty program would operate well without any problems for you.