I'm about to ask you one question, answer with honesty. How well do you manage things in your auto repair business? From managing your employees, customers to managing your inventory, invoices on what scale will you rate yourself? I'm sure it's pretty hard for you when it comes to managing things in your auto repair shop. However, you can use auto repair shop software to simplify the process.
When we talk about managing things in your auto repair shop, scheduling appointments is another major task. Almost everyone has missed an appointment at some point in their lives. Whether it's a dentist appointment, hair appointment, vehicle maintenance appointment. Usually, we forget.
When you run an auto repairing shop, you have so many balls to juggle in your shop. But using auto repair scheduling software will keep you safe and you will never miss an appointment again. Because it automatically sends reminders.
Keep reading till the end, I hope it will be helpful for you. You can have a Latte to make your reading more enjoyable. ☕☕
How To manage Things In Organized Way
I have seen most of the shop owners who work on their off days to manage the things in their auto repair shop. They find a good chance to get their inventory back on order, keep track of their weekly payments, or sort important documents. It can be anything.
Somehow the other, you keep working on your days off just to manage things in your garage. But what if I tell you you don't have to worry about all of this and take a breath of relief.
Use automated software like auto repair software to manage your tedious tasks. In other words, you can be sitting at your house on your days off and manage things sitting on your cozy couch, wearing your pajamas.
Let me give you an insight into, how you can manage things sitting at your home.
Easily Check Your Daily Schedules
To check your upcoming schedules with customers you don't have to open your diaries or sticky notes. Instead, with a single tap, you can check your upcoming appointments. You go to your repair scheduling software and check your appointments calendar.
It will show you all upcoming appointments, you can even easily access the service history of your customers. It will tell you easily which customer had already taken services from you. So you can offer them discounts.
Furthermore, no-shows can harm an auto repair business's profitability. So if you have booked customer's next maintenance with your repair shop. You will automatically get a notification through a reminder. So you can easily send email or text messages to your customers.
Additionally, if they need to change the date or cancel, you can handle that ahead of time rather than wait for them on the day.
Manage Unpaid Invoices
Money? When you are giving your best to your customers whether it's your customer services or vehicle repairing services. It's your right to get paid timely on end.
Instead of waiting, or missing payments read more about modern payment solutions, you can easily check your unpaid invoices using auto repair invoicing software. Moreover, it saves a lot of time, with a single click you can convert an estimate into an invoice and send it to your customer's email.
You don't have to waste your time calling your customers and reminding them about they haven't paid you yet. Or run to post invoices to their address.
Simply get paid online using torque payment solutions, they can pay from anywhere under 20 seconds.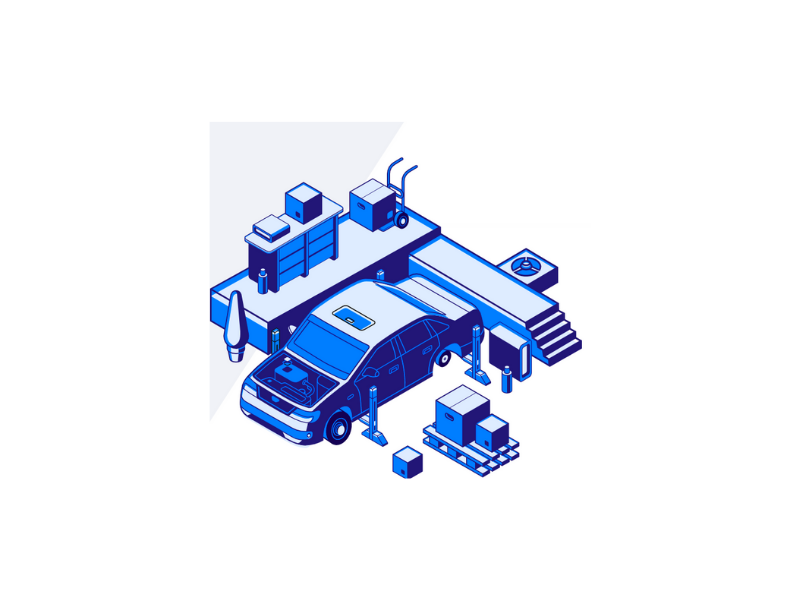 Manage Your Inventory Sitting On the Couch
This is another thing that is full of chaos for most auto repair shop owners. Keeping track and managing your inventory is important because if you won't be having parts in your inventory. Your technician won't be able to fix and that won't be a successful sale day.
To avoid all this chaotic process, you can manage your inventory without physically going to it. You can manage your inventory, check what parts you have and what parts need to be ordered from your vendors. You can order them right away.
So never run low on inventory again. Make every sale count. Try to be a proactive business owner who plans everything ahead. Manage your things in an organized way.
Moreover, you can check which parts are mostly used by your technicians for repairing and what parts are just filling your space but are of no use for you. You can separate them so that if you have to physically go to your inventory you are able to find parts in an emergency.
Get all details using auto shop detailing software. And enjoy managing the chaotic work sitting on your couch.
Manage Customers In Efficient Way
Managing your customers should be your top priority. You get business from your customers, without customers means no business. You can solve your customer's queries 24/7, easily assist them sitting at your home.
Your customers can check the progress of the repairs through the customer portal easily. They don't have to keep calling your shop to know about the progress of their vehicles.
You can easily send estimates to your customers digitally on their emails using auto repair estimating software. They don't have to wait for hours sitting at your shop and waste a whole day. The more ease you provide to your customers the chance of becoming their favorite gets higher.
Conclusion
Managing an auto repair shop is a stressful task but you can do it easily with a few taps on your software. You can create quick estimates, invoices with a few clicks.
And manage your customers, inventory, appointments while using auto repair shop software. Never worry about running physically to your inventories or posting invoices to your customer's address. Easily create them at the ease of a few clicks.